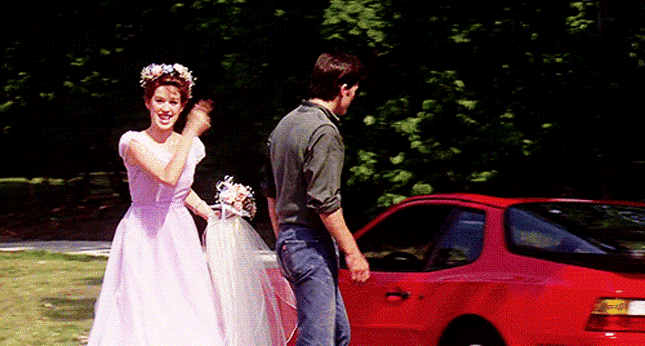 Home Telecom is celebrating back to school with our list of best high school movies. Does your favorite school movie make our list?
Mean Girls – This favotite school movie comedy features The Plastics, which is the A-list girl clique. Cady Heron, played by Lindsay Lohan, makes the critical mistake of falling for Aaron Samuels, who is the ex-boyfriend of popular Plastic Regina George, played by Rachel McAdams. This movie also stars Tina Fey, Tim Meadows and Amy Poehler.

The Breakfast Club – This 1985 cult Brat Pack movie features five high school students that are subject to Saturday detention. By talking and sharing the day together, they find that they have far more in common than they realized. Along with having an iconic soundtrack, this movie stars Molly Ringwald, Ally Sheedy, Anthony Michael Hall, Emilio Estevez and Judd Nelson.

Clueless – Starring Alicia Silverstone, Brittany Murphy, Stacey Dash and Paul Rudd, this movie follows a rich high school student living in California. She attempts to boost a new student's popularity while struggling with teenage matters of the heart. Never seen this movie? As if!

Ferris Bueller's Day Off – Ferris Bueller, played by 80's heartthrob Matthew Broderick, takes a day off school and tries to get away with it. After calling in sick, he "borrows" his friend's dad's Ferrari and goes on a one-day journey through Chicago with his girlfriend and best friend - all while attempting to evade his high school principal.

Dazed and Confused – This coming-of-age comedy has an ensemble cast, featuring Jason London, Matthew McConaughey, Adam Goldberg, Milla Jovovich, Ben Affleck, Parker Posey and Renee Zellweger. The movie follows the star football player that has promised to not party, all while featuring an impromptu keg party and popular pool hall. "Entertainment Weekly" ranked this movie as number 10 on this list of "Funniest Movies of the Past 25 Years."

10 Things I Hate About You – Adapted from William Shakespeare's "The Taming of the Shrew," this movie follows the story of two sisters, Kat and Bianca. The younger sister isn't allowed to date until her older sister has a boyfriend, so she desperately tries to pull strings and create a romance for her sister. Most notably, this movie was a breakout role for Heath Ledger.

Grease – An all-time classic, this teen musical follows the lives of an exchange student, played by Olivia Newton-John and bad boy Danny, played by John Travolta. You're bound to sing along and burst into a hand jive with this hit 1978 summer romance.

Fast Times at Ridgemont High – Starring Sean Penn and Jennifer Jason Leigh, this movie revolves around teen dating and high school life. Stacy, played by Leigh, is inexperienced at dating and her friend gives her dating advice that ultimately traps her in a love triangle with a nice guy and his friend.

Easy A – Olive, played by Emma Stone, is a good-girl teen that decides to tell a lie that gets wildly out of hand. Soon the rumor is all over school, and Olive is popular for all the wrong reasons. This definitely puts a new twist on "The Scarlet Letter."

Napoleon Dynamite – This quirky low-budget movie shocked everyone at the box office by becoming a hit. It features an awkward teen, Napoleon Dynamite that lives in Preston, Idaho. He has trouble fitting in and his uncle Rico is embarrassing. Napoleon befriends Pedro and the two launch a campaign for Pedro to run for class president.

Dead Poets Society – Starring Robin Williams as the brilliant new English teacher at an all-boys prep school, he uses unconventional teaching methods to reach his students. Facing pressure from their parents and the school, Neil Perry, played by Robert Sean Leonard, and Todd Anderson, played by Ethan Hawke, learn to pursue their dreams while living in the moment. "Oh Captain, My Captain" will forever be etched into your memory.

American Pie – This romantic comedy has a raunchy take on teen life. Exploring the lessons of love, this group of friends takes action and decides to take matters into their own hands before they graduate.

Pretty in Pink – Another 80's Molly Ringwald hit makes our list. Andie, played by Ringwald, is an outcast at her high school. When Blane, played by Andrew McCarthy, the most popular and rich kid in school asks her out, she thinks it's too good to be true. As she falls for him, she comes to realize that dating someone that is from a different social sphere is anything but easy, especially in high school.

Sixteen Candles – Rounding out our picks is Molly Ringwald's 1984 hit movie about Samantha and how her sister's wedding overshadows her 16th birthday. Samantha longs to be with the most popular boy in school, Jake, played by Michael Schoeffling. This film also stars Anthony Michael Hall, who plays the nerdy Ted. This movie has one of the most memorable teen endings and features the song "If You Were Here" by the Thompson Twins.