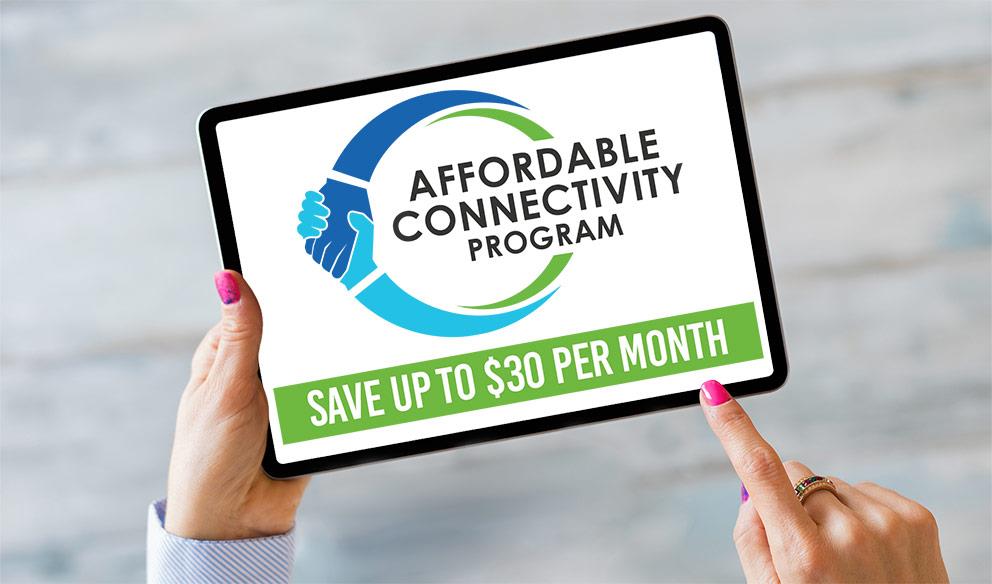 Whether life has handed you hardships or you're on a fixed income, Home Telecom's federally sponsored Lifeline and Affordable Connectivity Program are here to help offer low income phone and internet service options.
Lifeline Support for Low Income Phone Service
Lifeline is a federal program that works to help lower the monthly cost of phone service for low income individuals and families. Eligible consumers can save up to $9.25 off their monthly phone bill with Lifeline.
A household is eligible for this low income phone service benefit if their income is 135 percent or less than the Federal Poverty Guidelines. When applying for Lifeline discounts and benefits, you may have to provide proof of income, such as a tax return or pay stubs. Learn more about income limitations and the
2022 Federal Poverty Guidelines chart
.
Additionally, if you or someone in your household uses any of the following federal assistance programs, you may also qualify.
Medicaid
Supplemental Nutrition Assistance Program (SNAP)
Supplemental Security Income (SSI)
Veterans Pension and Survivors Benefit
Federal Public Housing Assistance (FPHA)
Please note that you may be required to show proof of participation in the aforementioned programs when applying for the Lifeline low income phone service benefits.
If your dependent or child qualifies for any of the programs listed above, you may also be eligible for Lifeline services.
Affordable Connectivity Program for Low Income Internet Service
Home Telecom offers a Community Connect program that helps ensure community members have a high-speed internet connection. The ACP is a federal government sponsored program that offers discounts to eligible households on internet service. This low income internet discount provides a monthly discount of up to $30 on internet service for those meeting eligibility requirements. Please note that Lifeline is one of the qualifying factors for the Affordable Connectivity Program (ACP). The USAC's National Verifier will approve members eligible for the low income internet discount and provide Home Telecom with a verification enrollment code.
A household is eligible for ACP if one member of the household meets the following criteria.
Has an income level below 200 percent of the Federal Poverty Guidelines or participates in assistance programs, such as Lifeline, Medicaid, SNAP or WIC.
Receives benefits under the school breakfast program or the reduced-price or free school lunch program, which may include the USDA Community Eligibility Provision or received benefits in the 2019-2020, 2020-2021 or 2021-2022 school years. Please note that this includes households with students enrolled in a school district or school where every student received these benefits.
A household member received a Federal Pell Grant during the current award year.
To learn more about applying and the terms and conditions of the ACP benefit, visit our
Community Connect program page
.