HT Offers Velocity Fiber Bundles and Home Automation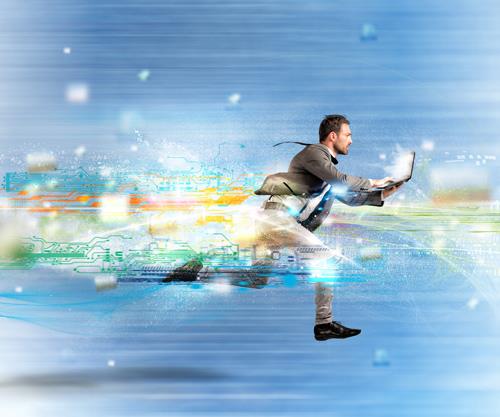 Summerville, S.C. – July 6, 2017 – With a Low Country focus on the economic benefits of "gigabit" internet speeds for businesses, Home Telecom announces the launch of their "Low Country Living at Lightning Speeds" campaign beginning with the Summerville residential market. With so much attention on Fiber-To-The-Premises (FTTP) business technology, Home Telecom wants to ensure that residents are aware of the impact gigabit Fiber-To-The-Home (FTTH) technology has on daily living by highlighting their Velocity Fiber Bundles being offered to every home in Summers Corner, The Ponds, Nexton, Carnes Crossroads, and Cane Bay.
The important and perhaps overlooked residential advantages of living or buying a home in a gigabit neighborhood is more than just download speeds for gaming, video, and movie streaming that are 100x faster. Residential gig allows for better high definition (HD) video and voice (telephone) communications, and opens the door to home security and automation applications. According to a study completed by the FTTH Council, homes equipped with FTTH will see home values rise as much as 3.1%. In addition, a home equipped with FTTH and gig internet from Home Telecom allows a family to control lights and locks; see significant monetary and energy savings; and ensure safety, comfort, and peace of mind, at the tap of a finger, all in one package price.
The Velocity Fiber Bundle features 1 gig of internet connectivity. Downloading a 90-minute HD movie at standard internet speeds takes nearly an hour. With gigabit technology from Home Telecom, it will take about 34 seconds. Home Telecom wants Low Country residents to know gigabit technology is not just a business investment, but significantly enhances daily activities, and has the power to both automate your home and increase property values. Home Telecom will continue to highlight their Low Country residential FTTH neighborhoods in an effort to spread the word about the benefit of fiber and gigabit internet availability.
About Home Telecom
Home Telecom is an integrated communications provider headquartered in Moncks Corner, SC providing telephone, high speed internet, video, and security services to residents and businesses in Berkeley, Dorchester and Charleston counties of South Carolina. They utilize a variety of state of the art technologies, most notably FTTP technology, making them a leader in providing the fastest broadband internet services in the state.