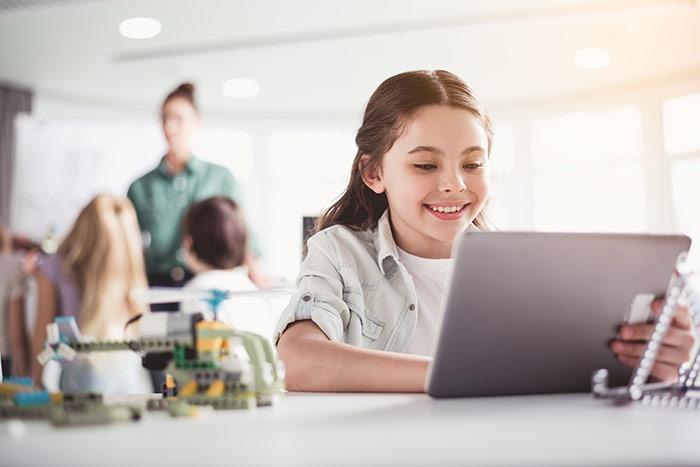 School is once again right around the corner and chances are you're counting down the days until your kids are back in class again. Instead of only doing the traditional back to school shopping, opt to also include apps for homework into your children's regular routines.
Best Apps for Homework
We've picked our top nine apps that are free to download and will help decrease back to school stress.
MyHomework - This app works on both smartphones and tablets and lets kids track their assignments, receive due date reminders and even participate in a rewards program and earn points for completing their homework. Available on iPhone, iPad, Android, Android tablets, Kindle, Windows, Mac, Chromebook.
Chegg - Creating virtual flashcards has never been easier! You can even add several different stat features, such as reminders, search functions, study savers or messages. Available on iOS and Android.
Quizlet - Quizlet lets kids (and parents) make custom flashcards, tests and games. It even includes an offline study feature, which will help save on your bandwidth. Available on iOS and Android.
Dictionary - Back in the day, we just opened a giant book, but today's dictionaries and thesauruses are all online. By downloading this dictionary.com app, you can access more than 2 million words and play "Word of the Day" vocabulary lessons, all while offering an offline feature to help save on internet connection costs. Available on iPhone, iPad and Android.
EasyBib - Writing bibliographies is time-consuming, especially if kids have an intense writing class. Opt for EasyBib, which is a free tool that generates citations from up to 56 sources in more than 7,000 styles. Available on iOS and Android.
Evernote - This robust productivity tool is not only for adults, but it is perfect for kids in school. They can easily organize their homework and social events, all while keeping track of their notes, photos, sound files and email messages. Available on iOS Android, Mac, and Windows.
Penultimate - This app is part of Evernote and is only compatible with the iPad, but it seeks to eliminate the old fashioned pen and paper routine in school. Using your finger or an iPad writing instrument, students can jot down notes, diagrams and much more. Available on iPad only.
Google Drive - Cloud storage is a must for today's modern students. This type of storage allows students to collaborate, share projects with other group members, and access projects across multiple devices. Long gone are the days of losing homework or writing assignments. Anyone with a Gmail address can access Google Drive and Google will even throw in 15 GB of free storage space. Available on iOS, Android, Mac and Windows.
IFTTT - This automated program provides several IF commands, so if a command is triggered, THEN it will do something. For example, if a student is attending a football game, they can automatically request to receive weather updates via email. Another great example is that it can automatically turn your Google Calendar into a list of events.
Don't wait! Start getting your kids ready for school now and make sure they have the latest apps for homework to make their time in class even better this upcoming year.