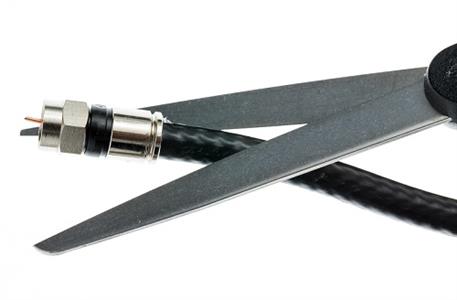 If you're considering ringing in the New Year by cutting cord on cable and going with individual subscriptions, you may want to reconsider. When you unbundle channel packages, not only do you lose subscriptions but often you end up spending more money.
Cutting Cord on Cable: Know Your Package Benefits
Home Telecom offers substantial discounts when you sign up for a video package.
Video packages are incredibly cost-effective and let you watch your favorite shows, especially new series and returning favorites returning this winter. Packages are easy to manage and are far more convenient than tracking individual channel subscriptions.
Home Telecom offers a "Good" package, which is a bundle that includes 50 Mbps internet service and Basic Video (120 channels, including free HD). This package is $106.95/mo., but the cost of the video package is only about $67.00. If you want to jump up a level and go with the "Better" bundle that features Essential Video and 50 Mbps of internet, it's only $129.95/mo. The Better bundle works out to about $91.00 for video, which includes more than 250 channels, including free HD channels.
Popular Channel Costs After Cutting Cord on Cable
To show our customers what a great deal video packages are, we broke down the individual costs of some popular channels separately if you're considering cutting cord on cable.
HBO Now - $17.95 per month
Showtime - $14.95 per month
CBS All Access - $5.99 per month (includes limited commercial interruptions with one-week free) or $9.99 per month (commercial-free with one-week free). If you sign up for an annual plan, you get 15% off (limited commercial interruptions at $59.99 per year, commercial-free at $99.99 per year). Students receive a 25% discount for the monthly limited commercial interruptions plan.
Amazon Prime - $12.99 per month or $119 billed annually. Prime video only is $8.99 per month.
ESPN+ - $4.99 per month that does not include flagship ESPN programming.
Starz - $14.99 per month
NFL Game Pass Subscription - $49.99 per year
Hallmark NOW - $4.99 per month or $59.99 per year
Lifetime Movie Club - $3.99 per month or $39.99 per year
Netflix - $8.99 per month (basic), $12.99 per month (standard) or $15.99 per month (premium).
Hulu - $5.99 per month or $11.99 per month (no commercials). Live TV is $54.99 per month or Live TV plus no commercials are $60.99 per month. They offer some add-ons, such as Cinemax at $9.99 per month, HBO at $14.99 per month and Showtime at $10.99 per month.
Disney+ - $6.99 per month
Disney Bundle - $12.99 per month and includes Hulu, Disney+ and ESPN+.