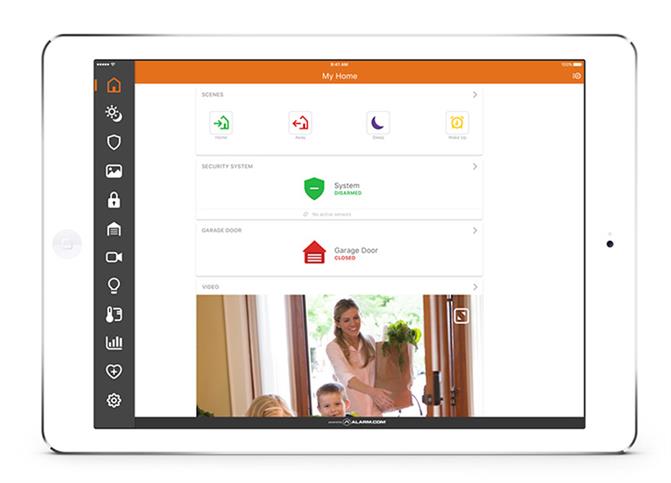 You know that home security code you give to your kids, closest friends, family and neighbors in the event of an emergency? What happens if your kids happen to give the code to a friend and they tell someone else? We hope this never happens to you, but how would you know if it did? Qolsys security system is a good solution to these types of issues.
Qolsys Security System
While code sharing is usually innocent, criminals prey on these types of information exchanges.
Now you can protect your family and you from unauthorized code sharing with Qolsys security system facial recognition software provided by Home Telecom. Thanks to the latest enhancement that includes Unexpected Activity Alerts with real-time facial recognition technology, you can immediately receive notifications on your Smartphone if someone you don't authorize is trying to enter your home.
Here's how the software and technology works:
Intelligent Technology
Using the most advanced technology, Alarm.com uses a type of machine learning facial recognition technology that recognizes your authorized users. If an authorized user attempts to enter your home, it will disarm the system.
Real-Time Alerts
Qolsys will then detect and send alerts to your Smartphone if your code is shared and someone you haven't authorized is trying to enter your home. Unrecognized users in the system will then trigger an alert, with a photo of the person, which allows you to take immediate action.
Easy Setup
To keep things simple, the robust software will collect images of people that are authorized to disarm your alarm. Providing easy yes/no feedback, you can help train your system to recognize both authorized and unauthorized users.
Be proactive and keep your family safe this summer with this intelligent facial recognition home security software.
If you're interested in learning more about Qolsys security system, Home Telecom's Security system, visit us here.