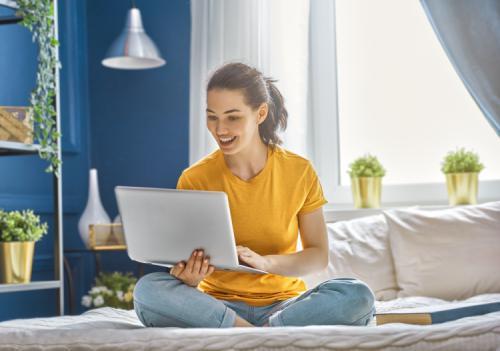 MyWiFi Xtreme services are a premium service provided by Home Telecom that allows you to access the internet from any device in your home. Featuring fast internet access, MyWiFI works with your laptops, smartphones, tablets and gaming systems.
For a low monthly fee, Home Telecom can setup and configure all of your wireless devices, making sure security measures are in place to ensure your personal data is protected, while enabling printer and file sharing.
If you set up your own router, you are responsible for ensuring your software remains updated. You will also need to replace every so often to make sure it can handle the latest bandwidth capabilities. Think of it like an old computer that feeds all the other technology in your home. An older router that does not stay updated can slow down your entire home network.
What MyWiFi Xtreme Services Include
When you sign up for MyWiFi Xtreme services, you'll get:
Support

– If you don't use a Home Telecom router in your home, our technicians can't view the software to help troubleshoot any issues. However, if you subscribe to MyWiFi, we can view your router remotely and can often troubleshoot issues that may be affecting your devices.

Notifications

– If you have any devices that are using most of your bandwidth and you are connected using MyWiFi, we can alert you.

Security

– Helps add a boosted level of security to your WiFi network.

Guest Management

– Easily manage guests on your WiFi network.

Software

– Home Telecom makes sure your router software is up-to-date and only uses routers that have above average capabilities. If at any time we start offering an internet speed that your router is unable to handle, we will replace it at no cost to you.

Setup

– MyWiFi includes a one-time connection of up to four wireless enabled devices, which is available with any new install.

Sharing

– Enjoy printer and file sharing across devices.
Adding MyWiFi Xtreme services is like pushing the "easy" button to connect your home! You can enjoy and experience all of the benefits that MyWiFi offers for the affordable monthly cost of $5.95. There is a one time $39.95 installation fee, and while four devices are included in the monthly fee, you can add additional devices for only $9.95 per device.